Vail Electrician – We are a small business that offers personal service. Our prices are reasonable and competitive. We stand above the rest because we care about the customers needs and guarantee our work to be safe and affordable.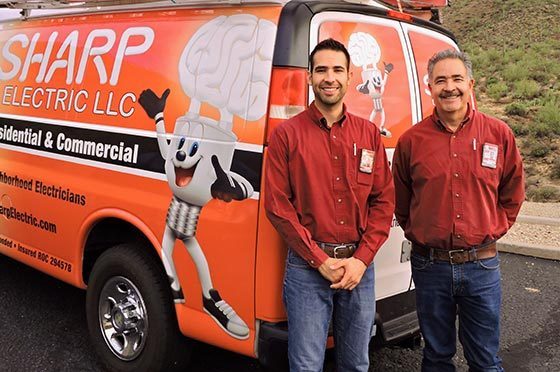 Some of the most common electrical services offered:
Service Upgrades
Breaker Panels
Replace Fuse Panels
Restore Lost Power
Switch and Recepticle Installation
Whole House Rewiring
Knob and Tube Wiring Repairs
Home Safety Inspections
Old & New Work
220 Lines
Whole House Lightning & Surge Protection
GFCI & Arc Fault Protection
Lighting- Vail Electrician
Indoor, Outdoor, Landscape Lighting, Lamp Posts, Sconces, Track Lighting, Mood Lighting, Low Voltage Lights, Above & Under Cabinet Lighting, Ceiling Fans, Exhaust Fans, Whole House Fans
Whole House Rewires (Old & New Work)
We take pride in our ability to do old work. Fishing wires is not always easy and can be messy. Our company has efficient ways to do this with less mess. We also offer first coat patching as a courtesy. We offer reasonable rates for quality work. Call A to Z Quality Electric for all your electrical needs.
Phone Computer, Flat Screens, Networking, Audio/Video Installation, Fire Systems – Vail Electrical Contractor, Licensed, Insured and Bonded.
Cat 5, Cable, Single to Multiple Phone Lines, Intercom Systems, Doorbells, LED Lights, Roof & Gutter De‐Icers, Flat Screen TVs Professionally Mounted With All Wiring Hidden In The Walls, Audio & Video Equipment, Alarm Systems.
Home Inspections – Vail Electrician
If your power has been off for more than a year, you will need an electrical inspectionin order to restore power. We offer prompt and reliable service to restore your power as soon as possible.