Electrical wiring schematics vary in size, scope and scale. Residential and commercial applications are vastly different with respect to energy needs, equipment setup and load demands, and as such, they command different materials and installation procedures.
Understanding Different Electrical Work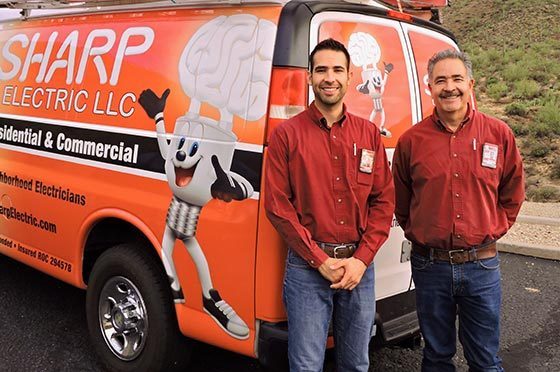 Remember, not all Tucson Electrician specialize in both areas. Many have years of experience in the residential market but are not adequately suited to handle installs and service requests for commercial customers. The "jack of all trades" approach is used by many electrical services contractors to gain economic leverage, but as a client, you should aim to choose a business that has a proven track record of success and that has performed multiple projects like yours.
All residential wiring installations are completely covered, meaning the lines are ran within sheath insulation. This is an enhanced safety measure and is meant to protect residents from potential contact with electrical shock. Standard single phase installs utilize 120-volt wiring, which consists of a positive, negative and neutral line.
Two-phase circuits are needed to handle 240-volt loads, which is used to power heavy-demand appliances like AC units, washers/dryers and refrigerators. The key differentiating factor between residential and commercial wiring schematics is that the former is ran through inaccessible spaces (e.g. attic crawl spaces, interior walls), whereas the latter is typically run through a conduit and is sometimes free-hanging in ceiling rafters.
Tucson Electrician
Commercial electrical construction utilizes three-phase wiring designs with the two smaller legs being powered by 120 volts and the larger, wider leg using 208 volts. This is so due to the additional demands and applications being met — more energy is needed to power office equipment and lighting than in residential structures.
To ensure adequate protection of the lines, commercial wiring typically consists of a higher-grade TTHN (thermoplastic, high-heat resistant, nylon-coated) material. The extra insulation helps protect the wiring from potential exposure to corrosive materials, such as gases and liquids. In certain environments, specialty outlets are needed to power expensive, sensitive equipment. Tucson electrician.